Tinto 4.200
Espresso 4.200
Latte 4.900
Cappuccino 4.900
Macchiato 4.200
* With almond milk 5.200
Extra homemade almond milk 3.900
abasto´s chocolate
Made with 100% single origin chocolate 6.500
* With almond milk. 10.700 
Panela 4.000
Herbal tea 4.000
Infusions and teas 5.400
Chai tea 8.500
Agua de abasto
Our homemade soda, naturally infused with elder flowers, mint and lemon.
*Pitcher. 14.600 
Juices
*Granadilla, uchuva berry, corozo, tamarind, mango, lulo, mandarin, orange (others depending on the season) 7.400
Freshly pressed juices
* Carrot 7.900
* Apple, ginger and lemon juice. 9.300

abasto´s lemonade with organic panela 4.400
Milo 6.500
Wather (Manantial) 3.900
Soda 4.000
Kombucha la fantástica 7.200
Beers
* Club Colombia 7.300
* Artesanal de quinua 9.300
Mimosa 14.600 

Hommemade sweetcorn arepa
With mozzarella cheese and sour cream 11.900 
Açai bowl
Shake of acai, house granola and fresh fruit. 16.300
Fruit salad 10.400
abasto´s granola 14.600
Oatmeal pancakes
Served with banana, strawberries, cranberry and honey.
(x2)  9.200 (x3)  13.900
Potato broth 
Heirloom potato consomme and coriander. 6.500
* With egg. 7.300
Cheese carimañolas (x3)
Crispy yucca dough filled with cheese from tje coast, and hot tomato sauce. 12.500
Enpanadas paisas with lulo hot sauce (x6)
Corn dough parcels, filled with potatoes and hogao. 15.600
Santa Rosa de Cabal Chorizo (X 2)
Grilled. 16.900
Sourdough rye bread
With butter and jam. 9.900
* Half a basket 5.200
Scones (x2)
With guava sauce. Traditional house recipe. 9.400
Almojábana cake
With guava sauce. Traditional house recipe. 13.500
Banana bread
With nuts. 5.200
Three chesses
On rye bread with Paipa chesse, mozzarella and emmental. 19.900
* With pork leg ham. 22.900
Bacon sandwich 
On rustic bread with artisanal bacon, Paipa cheese and fried egg. 18.900
Roast beef
On rustic bread with mozzarella cheese and beef reduction. 24.900
Miga
Scrambled eggs with crumbs of arepa and hogao. 11.600
On arepa mote
Two fried eggs, rustic cheese and santarrosano chorizo. 19.900
Chilaquiles
Corn totopos, red sauce, fried egg, rustic cheese and sour cream from the coast. 16.900
Fried or scrambled
* With beacon. 12.800
* With tomato and onion. 9.200
Mixed eggs
With santarrosano chorizo, heirloom potatoes and grilled bread. 17.900
Mexican style eggs (rancheros)
Two fried eggs on corn tortillas, red sauce, avocado, refried beans and fresh cheese. 18.900
In a pottery bowl
With tomato, basil and Paipa cheese. 16.900
Toasted bread with avocado and egg
On grilled rye bread with avocato slices, organic coriander, olive oil and sea salt. 12.900
abasto's calentado
Rice with small beans, chicken, santarrosano chorizo, heirloom potato, ripe plantain and fried egg. 20.900
Arepa mote
With rustic cheese and hogao. 9.400
White arepa
With butter and rustic cheese. 8.400
Arepa filled with egg
Caribbean classic arepa spicy with sour cream.
* With cheese from the coast. 9.900
* With shredded meat and hogao. 11.600
Guajira style arepa
Made fron white corn and cheese from the coast. 8.400
Quinua arepa
With butter and rustic cheese. 8.200
IMPORTANT: If you have any food allergy, please let us know when you are ordering.
Grilled artichoke
With tartar sauce made of pickle cubios. 16.900
Santa Rosa de Cabal chorizo (X2)
Grilled. 16.900
Fresh heart of palms from Putumayo
With olive oil, sea salt and pink peppercorns fron Villa de Leyva. 18.600
Burrata
With grilled asparagus and roast cherry tomatoes. 23.900
Heirloom potato gratin
With spicy ripe cheese from Ubate. 17.800
Empanadas paisas with hot lulo sauce (x6)
corn dough parcels, filled with potatoes and hogao. 15.600
Green
Mix of organic lettuces, avocado, heart of palm and yacon with homemade vinaigrette. 17.700
Quinoa
Roasted cherry tomatoes, fava beans, cashews, roasted butternut squash, fresh herbs, wine vineger and olive oil. 23.900
Turkey
Rotisserie turkey breast, spinach, fresh heart of palms, quinoa, amaranth and old style mustard. 26.900
abasto´s bowl
Quinoa, heirloom beans, kale, avocato, micro-lettuces, egg, yucca croutons and cider vinegar vinaigrette. 
* With grilled tofu 24.900
* With smoked trout 27.200

Corn empanadas (x4)
Rellenas de pollo, queso fresco y mole hecho en casa. 16.600
Cheese carimañolas (x3)
Crispy yucca dough filled with cheese from the coast, and tomato hot sauce. 12.500
Shrimp tostadas (x2)
Suaté shrimp on corn tortilla with avocato sauce and sour cream. 22.900
Mature cheese fron Ubate
Baked cheese (Brie Style), with apple, uchuva berry and rosemary jam. 25.900
Octopus on the grill 
On ratatouille (in season). 32.900
Estrellados egg
With santarrosano chorizo, and crispy heirloom potatoes.  17.800
Sourdough rye bread 
with tomatoes and butter. 4.800
Avocado toast
On grilled sourdough rye bread with sprouts and chimichurri. 12.500
* With goat cheese 14.600
Three cheeses
Sourdough rye bread with Paipa cheese, mozzarella and emmental. 19.900
* With pork leg ham. 22.900
Turkey
On rye bread, rotisserie turkey breast, roustede tomatoes, rocket and mustard. 26.200
Roast beef
Rustic bread with mozzarella cheese and beef reduction. 24.900
Creamy rice (arroz acdoso) of roasted butternut squash
With sauté cremini mushrooms and thyme. 23.900
Creamy rice (arroz caldoso) of small shrimps
With guajillo chili and avocado. 31.600
Lemon chicken thinghs
Preserved lemon, sage and green salad. 25.900
Chimichirri chicken with heirloom potatoes
Half of grilled bonoless chicken. 29.900
Santa Helena baked trout fillet
With sorrel, heirloom potatoes and Putumayo heart of palm salad and tartar sauce made of pickled cubio. 32.900
abasto´s fish
Fillet baked in banana leaf with creole stew. 41.800
Cath of the day
With mango, avocado and coriander salad. 41.800
Small shrimp with achiote
With a hint of coconut milk, white rice and boronia. 36.600
Gnocchi of criolla potato
With broadbeans, asparaus, sage butter and parmesan. 22.000
Beef burger
Rustic bread, Paipa cheese, pickled onion, lettuce and tomatoes. 
*Beef 26.200
*Portobello 24.900
Mini burgers
With mozzarella and potato chips. 18.900
Lamb stew in beer
With mashed arracacha and vegetables. 31.400
Grilled rib eye
With mashed creole potatoes and chimichurri. 37.600
Spare ribs
Slow cooked with typical Caribbean spices, and mashed yucca and little plantains. 39.900
Pork milanese
With Ana apple sauce, heirloom potatoes, caramilized onion and hot peanut sauce. 24.900
Green salad, mashed creole potatoes, heirloom potatoes or coconut rice. 9.300
Carrot soup
With goat cheese and coriander seeds. 12.900
Rustic soup 
With quinoa, beans, vegetables and coriander. 13.500
Corn tortilla soup
Chicken broth, grilled tomatoes, coriander, avocado, rustic cheese and guajillo chili oil. 16.700
Fish soup
With shrimp, squid, turmeric and coconut milk. 28.200
IMPORTANT: If you have any food allergy, please let us know when you are ordering.
Tinto 4.200
Espresso 4.200
Latte 4.900
Cappuccino 4.900
Macchiato 4.200
* With almond milk 5.200
Extra homemade almond milk 3.900
abasto´s chocolate
Made with 100% single origin chocolate. 6.500
* With almond milk. 10.700 
Panela 4.000
Herbal tea 4.000
Infusions and teas 5.400
Chai tea 8.500
Agua de abasto
Our homemade soda, naturally infused with elder flowers, mint and lemon.
* Pitcher. 14.600 
Juices
*Granadilla, uchuva berry, corozo, tamarind, mango, lulo, mandarin, orange (others depending on the season) 7.400
Freshly pressed juices
*Carrot. 7.900
*Apple, ginger and lemon juice. 9.300

abasto's lemonade with organic panela 4.400
Milo 6.500
Water (Manantial) 3.900
Soda 4.000
Kombucha la fantástica 7.200
Beers
*Club Colombia. 7.300
*Artesanal de quinua. 9.300
Mimosa 14.600



abasto's coffe is selected from the best crops of small colombian producers
Panna cotta
With strawberries and rhubarb sauce or with sugar mango and passion fruit (in season). 11.600 
Artisanal ice cream 
(two flavors)
Vanilla, chocolate, gulupa, lemon grass and corozo. 9.300
Almojabana cake 
With guava sauce. 13.600
Chocolate and almond cake 
With vanilla ice cream and chocolate sauce. 13.500
Crumble 
With red berry's and apple and vanilla ice cream. 14.600
Acai bowl 
Iced shake of acai and fresh fruit (no sugar added). 14.600

Flan 
Classic caramel flan made with coconut milk. 11.400

form the
pantry
cofeee
Coffe beans especially roasted for abasto.
*500g bag. 35.000 
abasto's granola 
Sweetened with organic panela.
* 750g bag. 25.200
* 250g bag. 8.900
Oak honey 
* 500g jar. 29.900
* 250g jar. 14.900
abasto's jam 
Red berries artisanal.
* 250g jar. 9.900
Turmeric 
From Palmira (Valle del Cauca).
* 250g jar. 10.500
Sea salt 
From Guajira.
* 500g bag. 4.200
* 250g bag. 2.100
Ground organic panela 
(Valle del Cauca).
* 500g bag. 6.300
Quinoa Candies 
Sweetened with yacon honey.
* 15 units bag. 9.900
Bitter chocolates 
* 10 units bag. 7.400
Chilli powder (Wai ya) 
From Amazonas.
* 12g jar. 20.400
Sourdough rye bread  
* Loaf. 12.500
* Tin Loaf. 14.200
Banana bread 
With nuts.
* Per unit. 21.000
Little hen shaped salt holder 
* Per unit. 9.400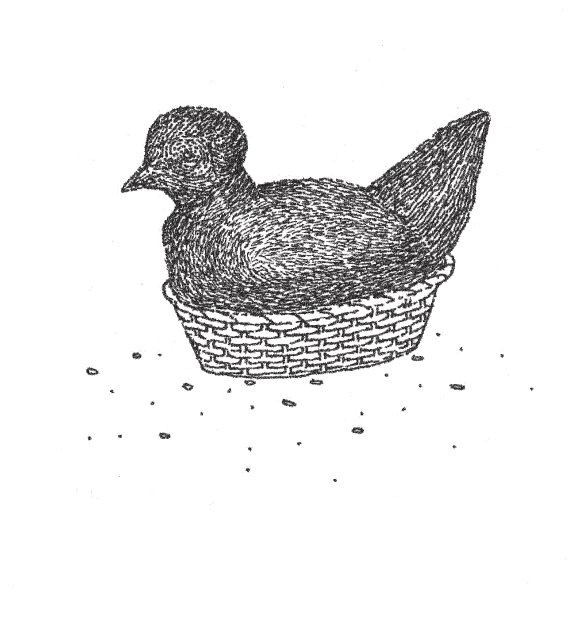 IMPORTANT: If you have any food allergy, please let us know when you are ordering.
Taxes included. Permitted methods of payment: cash, debit and credit cards (Visa, MasterCard, Diners and American Express). Abasto is a smoke free space. It is prohibited to sell alcoholic drinks to minors.
Tips policy. Abasto suggests to customers a tip of 10% of the value of food and drink consumed which can be accepted, rejected or modified by you in accordance with your appreciation of the service received. When you ask for the bill, please inform the waiter/waitress whether you wish the standard tip to be included or not in your bill or the amount which you would prefer to give as a tip instead. 100% of all tips received go to our employees who are involved in the service and preparation of our food.
In case you have any query regarding our tips policy, please contact the Commerce and Industry Superintendencia in Bogota on 592 0400 ext 1190-1191 or in the rest of the country the National Free Line 0181000-910165.